Meet Us At The Foundry 8 Budd
Situated in historic Morristown, New Jersey, our facility is a converted textile mill that combines 14ft exposed ceilings and exposed brick with state-of-the art technology.
8 BUDD STREET I MORRISTOWN, NJ I 973-975-0098
PHOTOGRAPHY STUDIO I PROFESSIONAL KITCHEN I RESEARCH FACILITY
Foundry 8 Budd is the perfect venue for your photo shoot with an open floor plan, high ceilings and bay doors.
The natural light and environment is perfect for achieving the best shot. This unique studio space will accommodate any type of shoot and Includes Two Multi-Purpose Rooms equipped with TV monitors that can be used for any of your needs including real-time viewing, makeup/styling, dressing, or break rooms. Our professional shoot-in kitchen is conveniently located adjacent to the studio for food styling, staging and product preparation.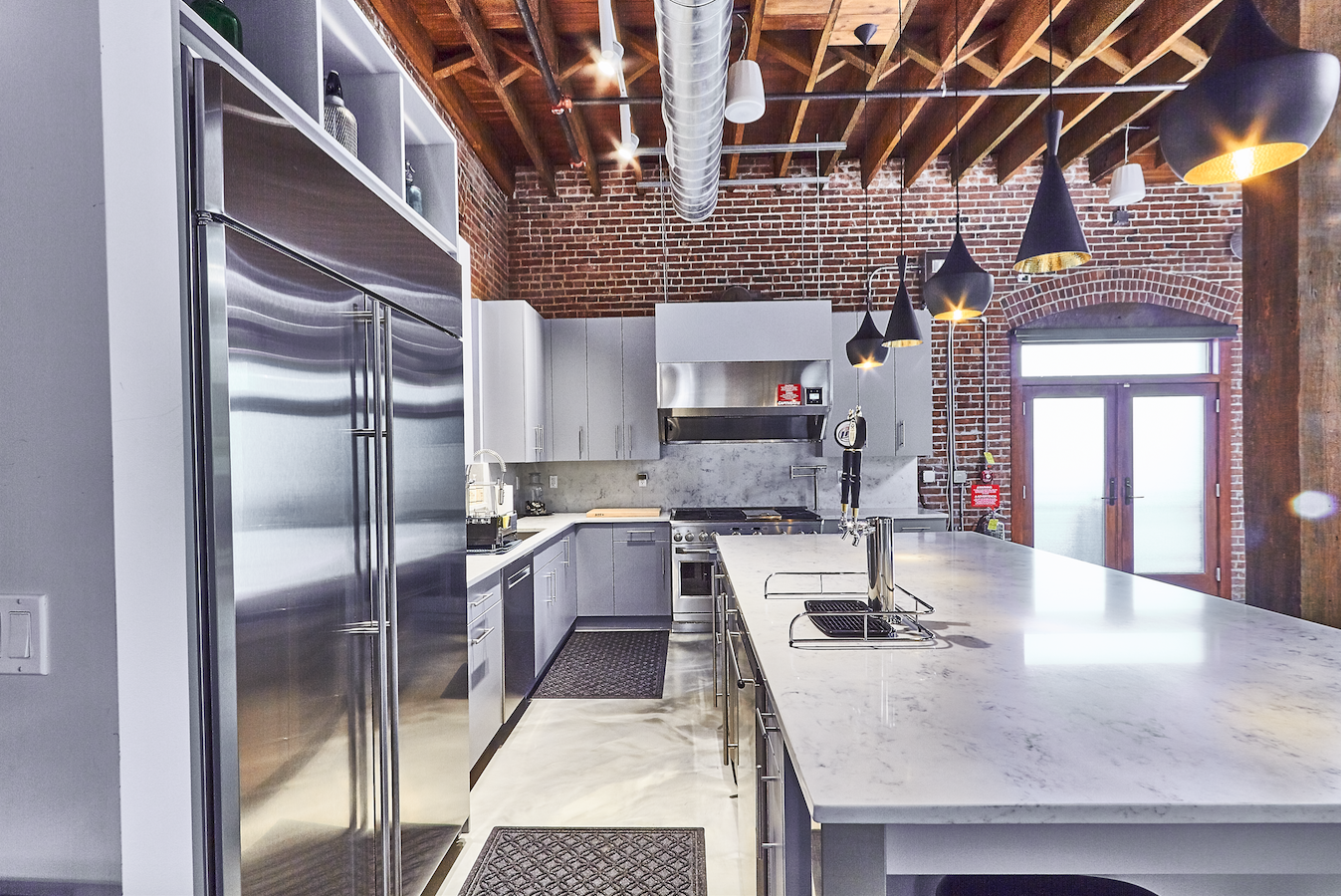 The Professional Grade Kitchen has plenty of workspace with top of the line appliances and amenities to suit all of your needs.
This impressive shoot-in kitchen is stocked with Top of the Line Appliances including commercial size refrigerator + stove, dual beer taps, ice maker, and wine refrigerator. The kitchen has all the amenities needed for a variety of photography and video productions. You can seat up to 14 people around the center island or dining table. This space serves as a great venue for all of your food prep and mixer needs.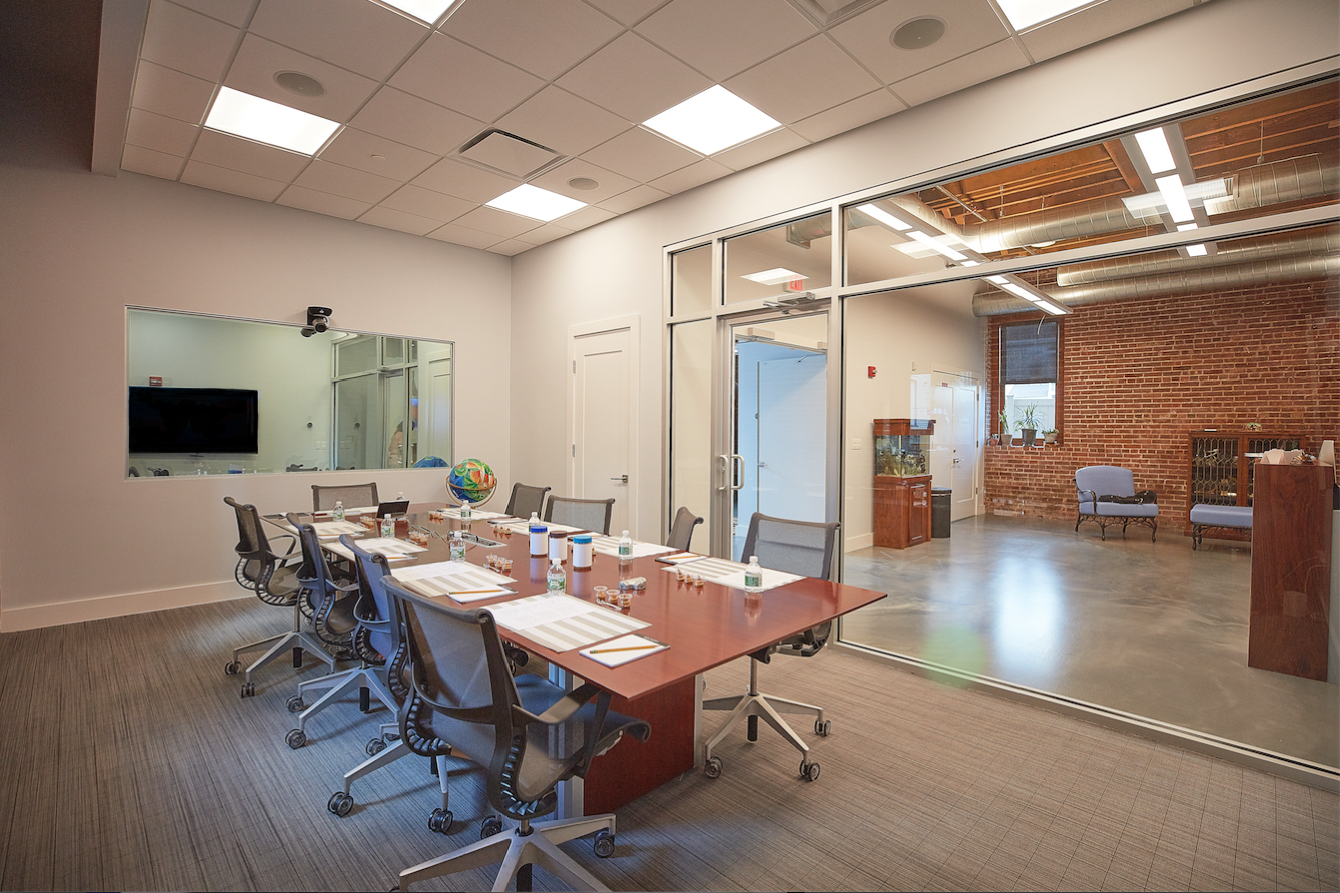 The Foundry 8 Budd offers traditional "Behind the Glass" viewing as well as informal consumer mixer spaces.
Our market research areas are top-notch and versatile. The main focus group facility is equipped with state of the art sound + video recording/conferencing and seats up to 12 comfortably. The soundproof behind the glass observation area has its own entrance and seats up to 8 people.
The informal Mixer area can be rented together or separate. Included are two unique Breakout Rooms for more personalized interviews as well as the bar and Kitchen for cuttings and tastings. We can customize our space to accommodate your needs, hosting small or large group sessions, or even one-on-one interviews.